Technic Smokey Eyeshadow Brush – Hand sculpted mixed bristle brush designed to evenly apply and blend eyeshadow for a smoky effect. This will be one of the best eyeshadows brush you will ever own. This flat paddle shaped eyeshadow brush is perfect for applying cream, loose and pressed powder eyeshadows.
Features
Flat paddle shaped eyeshadow brush
Perfect for applying cream, loose and pressed powder eyeshadows
Blend eyeshadow for a smoky effect
Suitable for vegans
Suitable for vegetarians
Uniquely designed to better hold, apply and blend
Budged friendly and lightweight
100% cruelty free and hygienic
Technic Smokey Eyeshadow Brush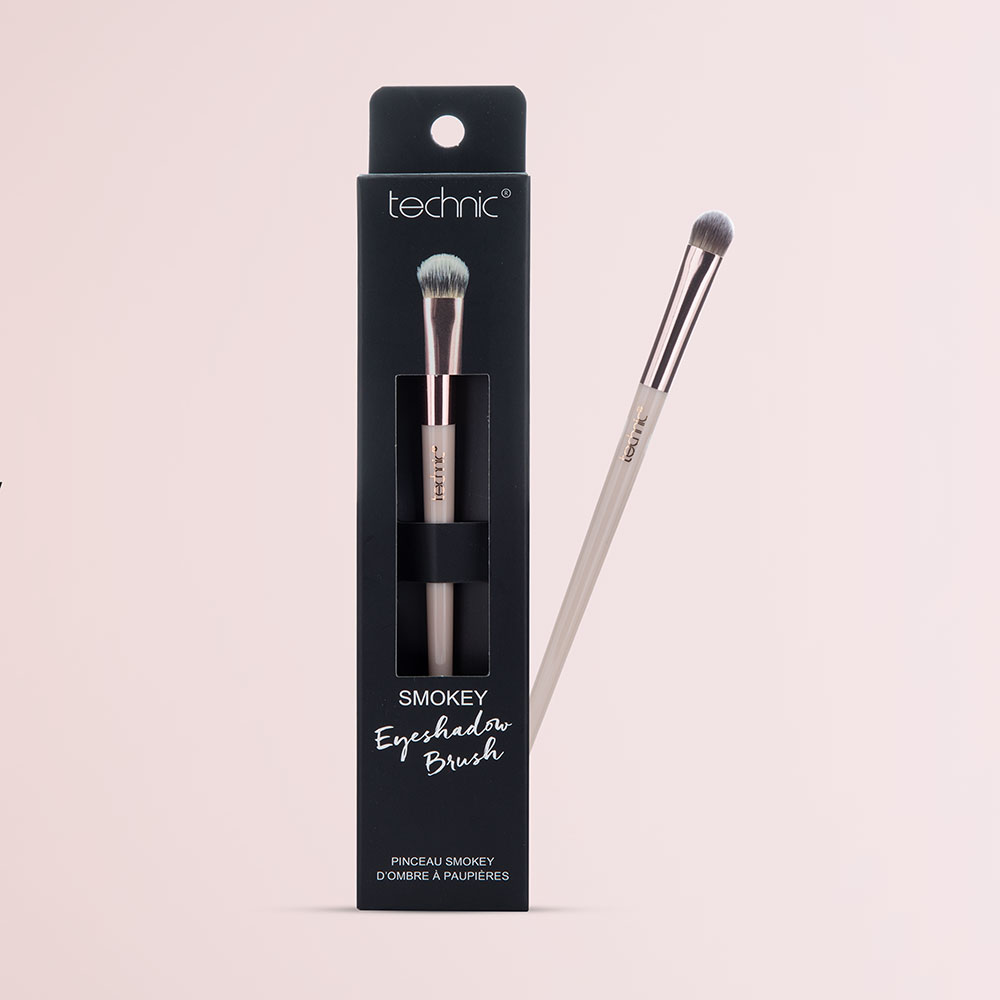 If you're looking for an all-over lid brush that creates a smooth and defined look, try this technic Smokey eyeshadow brush that's designed to mimic a fingertip. Not only is the flat paddled shaped of this brush designed for maximum control, but the fluffy bristles allow for an all-over seamless blend.
A flat eyeshadow brush has densely packed bristles that are flat and curved at the edges. These brushes pick up a good amount of eyeshadow and therefore deliver a more concentrated color payoff. Flat eyeshadow brushes can also be used for applying concealer more precisely on the lids like when creating the halo eyeshadow trend or the cut crease eyeshadow trend.
How to use
Step – 1
Take a small amount of powder with the brush.
Step – 2
Gently tap the brush to remove any excess powder. Sweep the brush across the eyelid for a soft and even application.
Step – 3
You will soon see why this brush is known as one of the best eyeshadow brushes around.
Care Instructions
Step – 1
Rinse brushes under water for a minute and run through bristles with your fingers to remove clumps.
Step – 2
Take a pea-sized amount of brush soap and gently moisten the bristles. Let it soak in for three minutes.
Step – 3
Rinse off your brushes one last time, then let them air dry.