This water-based liquid eye shadow that giving them a bold, super-saturated pop of color and a multidimensional shimmer. You will create beautiful super bright and colorful with this liquid eye shadow, highly pigmented and easily blendable, and no fall-out. Eye shadow is suitable for all skin tones and can add depth and dimension to our eyes, complement eye color or simply draw attention to the eyes.
Features
Water base liquid formula
Super pigmented
Easy to blend and no fall out
Lightweight and long lasting
Bright and colorful shadow
Suitable for Vegans & Vegetarians
Suitable for all skin tones
Technic TheGlitz Liquid Glitter Eyeshadow (Black)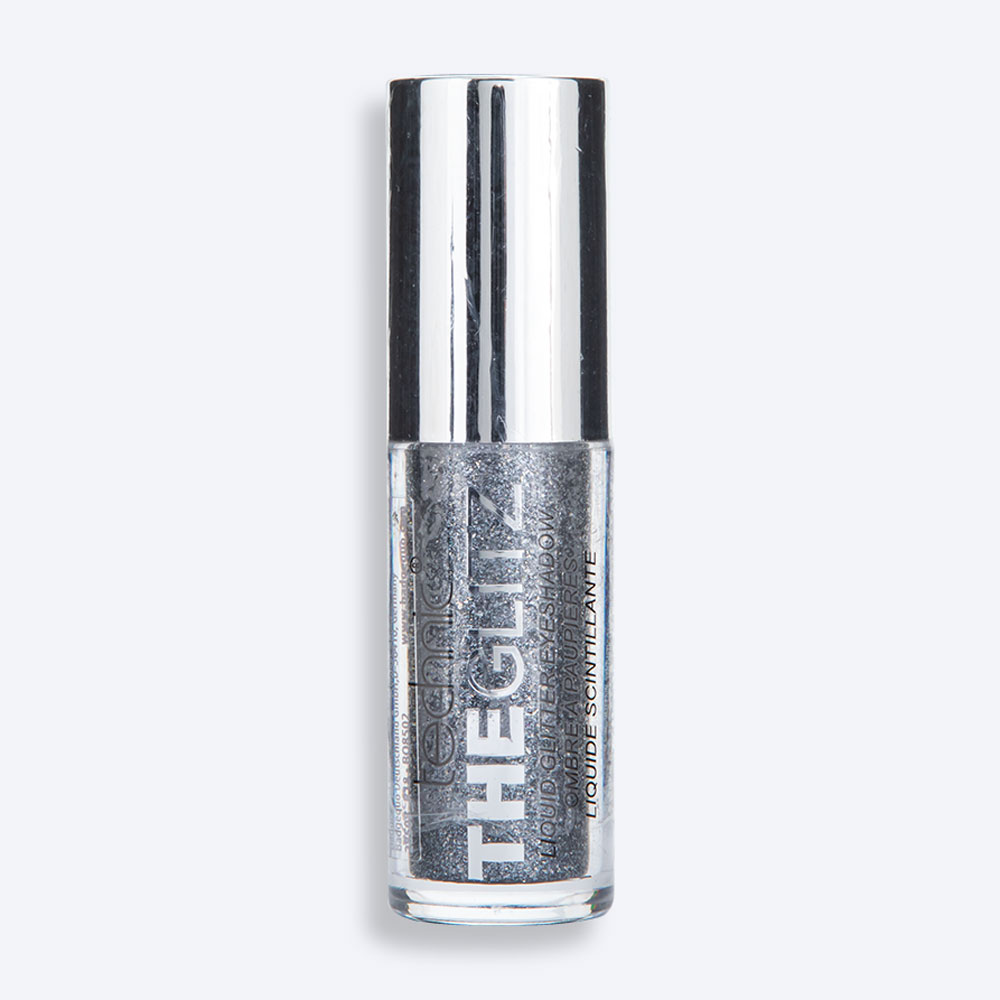 Lightweight and non-sticky, it glides on smooth with a quick dry-down eye shadow is blending well and it will stay for a long time. This eye shadow simply amplifies your eyes appearance, to create a memorable look, with bright and bold colors. Depending on skin tone and experience, the effect of eye shadow usually brings out bold, glamour look and gains attention.
The eye shadow is crease- and smudge-resistant and can last all day and sometimes night without fading or migrating. Non-irritating formula included doe foot applicator and shorter wand provide easy, controlled application.
The color is super sparkly, smooth and lightweight feel which are highly pigmented. This eye shadow not only make your eyes shine and refreshing. But also identifies your personality for a beautiful eye-catching touch of glimmer and suitable for all skin tones.
How To Use
Step – 1
First of all, prime your eyelids and gently sweep the primer across your entire eyelid, around the inner corner of your eye.
Step – 2
Using the doe foot applicator then sweep this shade on your eyelids sparingly. Blend out using an eye shade brush or your fingertips.
Step – 3
Spread the shades on your crease and outer line until they blend properly into your lids. And, allow the formula to set.