Technic Vitamin C Brightening Face Primer is a moisturizing primer reduces the appearance of pores and fine lines transforming your face into a flawless and smooth canvas creating the perfect base for foundation. Vitamin C is an antioxidant and a fantastic formula that blends out seamlessly to help visibly blur imperfections and correct discoloration. This Vitamin C Face Primer contains anti-aging ingredients which main purpose is fills in the pores, blurs our blemishes and making our skin look more polished and smoother.
Features
Before makeup creates a smooth and matte base
Evens out skin tone and hide pores
Hydrates and nourishes our skin
Reduces oily and extra shiny effects
Helps to reduce wrinkles and fine lines
A long-lasting weightless formula
Contains Vitamin C
Technic Translucent Finishing Powder with Vitamin C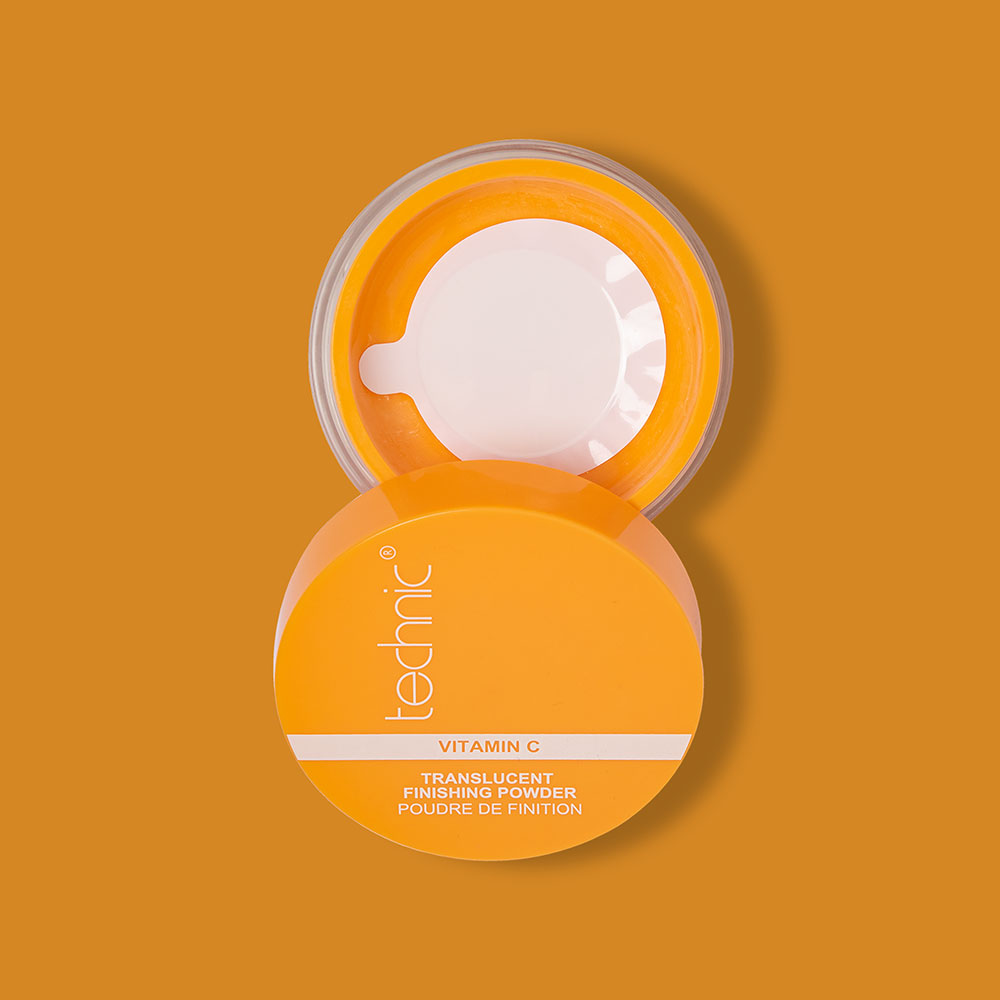 This vitamin C primer is come in silky gel form that absorbs the excess oil, blurs and brightens your skin shiny for a long time. The brightening face primer is an ideal product for our skin that reduce the appearance of pores and pigmentation and steal the weary and aged look from our skin.
This vitamin C makeup primer is fill in large pores, flaky patches, acne scars and bumpy textures, creating a smooth surface with a long-lasting weightless formula, designed to keep your makeup in place all day. Makeup primer basically hide impurities and evens out our skin texture and control excess oil and removes roughness.
This vitamin C primer is creating a protective layer in our skin, so it's reduced the chances of having any breakouts or long-term side effects of makeup. Harsh makeup products can cause acne, pimple or skin problems. So that this primer protects our skin from those problems and makes our makeup long lasting.
How To Use
Step – 1
After applying your daily moisturizer, take a tiny amount of primer a brush or your fingertips.
Step – 2
Gently massage all over your face to blend the formula into the skin.
Step – 3
Wait a minute to absorbs this formula.