Technic Mega Matte Bronzer that includes a bright and highly pigmented shades. You will create shiny effect with this compact, which is highly pigmented and easily blendable, this compact suitable for all skin tones and requirements. Four warm matte bronze shades, adding a nice pink glow to your cheeks and create an incredibly natural bronze radiance and let your inner glow out.
Features
Highly pigmented
Easily blendable
Silky texture and long lasting
Add a shimmer and glow
Use as a shimmer bronzer
Suitable for Vegans & Vegetarians
Suitable for all skin tones
Technic Mega Matte Bronzer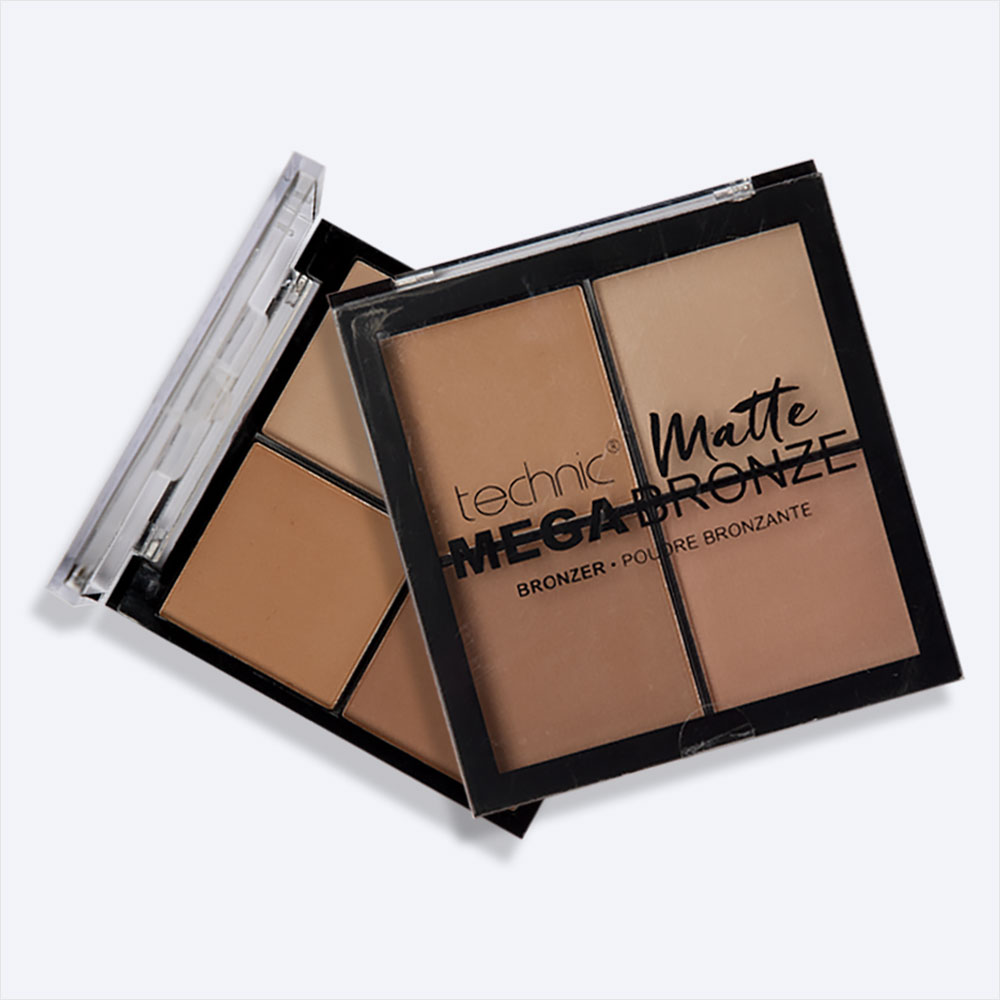 Bronzer is intended to make the skin look sun-kissed or tan. This bronzer enhances your tan, artificial or not and darken the skin without spent time in the sun or without the UV dangers of solar rays or sunbeds. The light-reflective glow compact particles make you sparkle with radiance. It can also be used for contouring and make you look brassy or like you have a bad fake tan.
Other benefits of this bronzer have a more natural finish, add warmth and definition, quite the sun-kissed glow you're looking for. This bronzer compact come in powder form and can be intended for the face or neck.
The most important thing of this bronzer is blending well, highlighting your face and necks and it will stay for a long time. Depending on skin tone and experience, the effect of it usually brings out glamour look and gains attention. It also identifies your personality and suitable for all skin tones.
How To Use
Step – 1
After finish your foundation and contour, then use a contour brush for apply.
Step – 2
Apply this compact to the cheekbones, temples, neck and bridge of your nose and make sure everything is smoothly blended.