Technic Eyeshadow Palette Cinnamon Swirl features 15 creamy and long-lasting shades curated for multiple colorful looks. Technic Cosmetics Pressed Pigment Cinnamon Swirl Eyeshadow Palette will become one of your favorites. It includes super creamy and long-lasting shadows in both matte and metallic finishes and with a truly amazing hybrid finish shadow. The creamy and blendable formula melts onto your eyes while the high-color pigments make your eyes stand out in sultry spiced shades.
Features
Highly pigmented
Long-lasting formula
Blend with ease
Suitable for all skin tone
No fallout
Long lasting
Soft texture
Technic 15 Color Eyeshadow Palette Cinnamon Swirl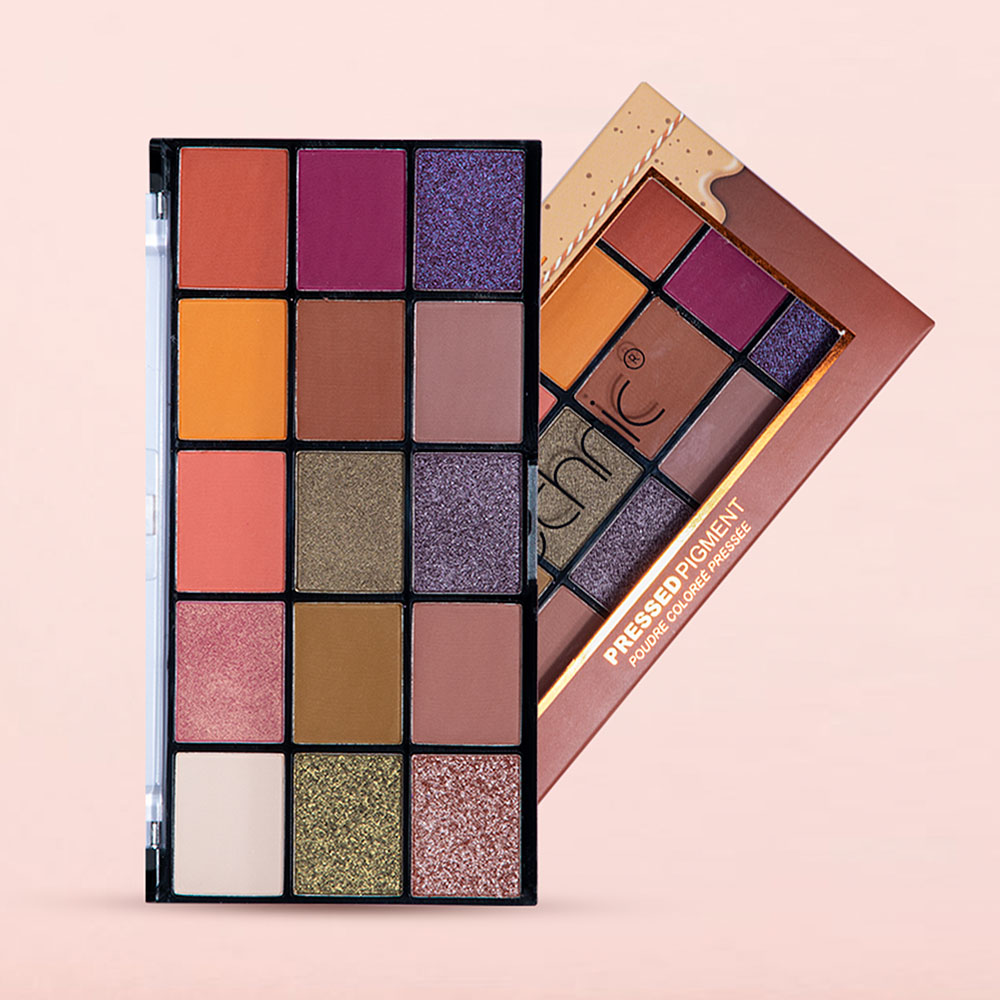 Technic 15 Color Eyeshadow Palette Cinnamon Swirl features 15 creamy & pigmented shades. The most important thing of this eye shadow is blending well and it will stay for a long time. This eye shadow simply improves your eye appearance, to create a memorable look, with bright and bold colors. Depending on skin tone and experience, the effect of eye shadow usually brings out glamour look and gains attention.
The colors of this eye shadow palette are bright and have a really good mix of colors which are highly pigmented. This eye shadow not only make your eyes shine and refreshing. But also identifies your personality and suitable for all skin tones.
The use of eye shadow attempts to replicate the natural eye shadow that exhibit due to a natural contrasting pigmentation on your eyelids. The color payoff on this eye shadow palette can also be applied under eyes.
How to apply
Step – 1
First of all, prime your eyelids and gently sweep the primer across your entire eyelid, around the inner corner of your eye.
Step – 2
Using a suitable eye shadow brush then sweep your favorite base shade on your eyelids. Define your crease to give your eye makeup more definition.
Step – 3
Use a clean blending brush to spread the shades on your crease and outer line until they blend properly into your lids. And, also make sure any harsh edges are blended out.