Aveeno Baby Daily Moisture Body Lotion nourishing, mild and healthy skin care with natural colloidal oatmeal, dimethicone and rich emollients features a naturally nourishing formula that moisturizes for a full 24 hours. Hypoallergenic baby lotion is non-greasy and free of fragrance, parabens, steroids, phenoxyethanol, and phthalates so it won't irritate your little one's sensitive skin.
Features
Super hydrating and soothe baby skin
Light-texture and absorbs quickly
Protects from dryness and exfoliation
Free of fragrance, parabens, steroids, phenoxyethanol, and phthalates
Keep your baby's dry skin soft, smooth and healthy
Contains with Colloidal Oatmeal and rich emollients
Aveeno Baby Daily Care Baby Moisturising Lotion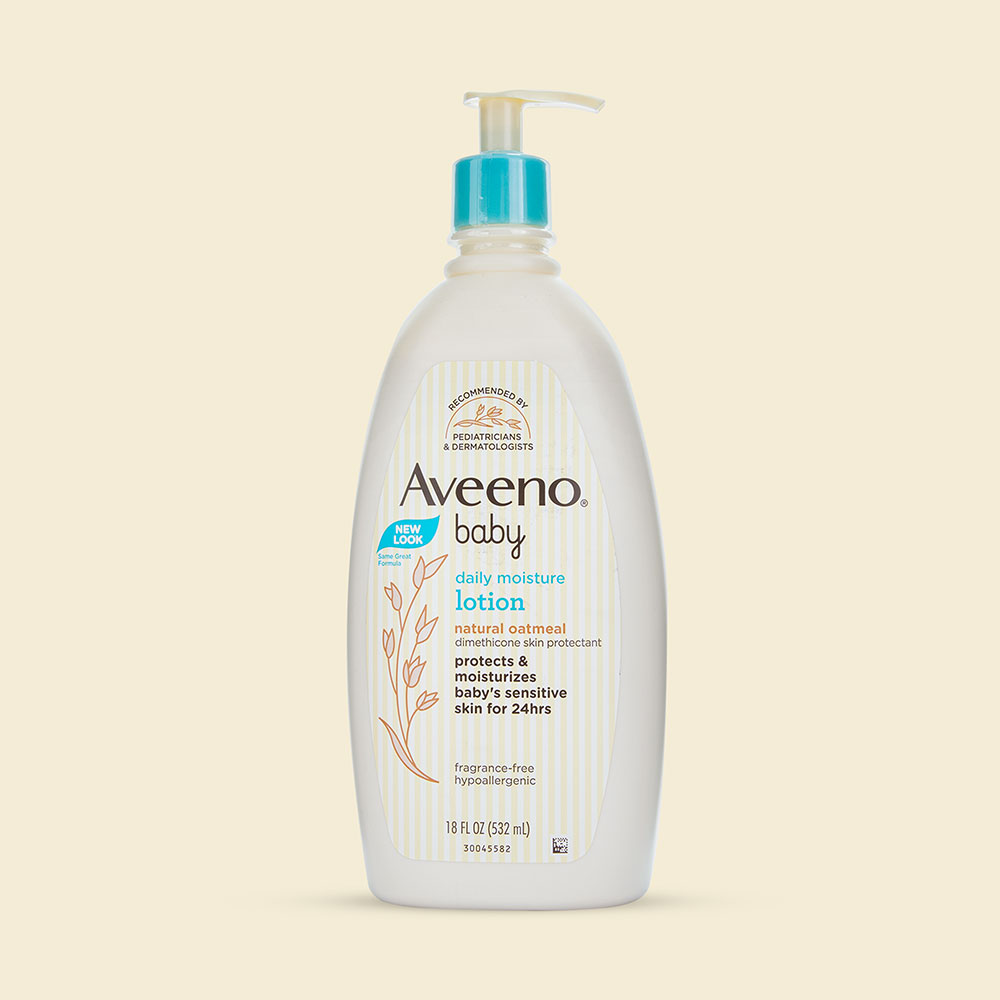 This nourishing, non-greasy baby moisturizing lotion is made with natural colloidal oatmeal and green ingredients helps to soothes baby skin, leaving it soft, smooth and healthy looking. Dimethicone to help protect and moisturize your baby's delicate, sensitive skin for a full 24 hours.
Daily moisturizing baby body lotion formulated to minimize the risk of allergies and keep your baby's weak skin soft and moist without sticky feeling and skin irritation through natural extracts. It is gently nourishing the skin, helps maintain the skin's natural moisture balance, provides a refreshing feeling and comforts the skin.
From a pediatrician- and dermatologist-recommended brand, this lotion is without harsh ingredients, free of fragrance, parabens, steroids, phenoxyethanol which is suitable for baby's soft skin, does not over dry, intensely protects it from dryness and exfoliation.
How To Use
Step – 1
After taking shower, washing and sanitizing your baby's skin, apply the body lotion, when need moisturize.
Step – 2
Place a required amount of this lotion into the palm of your hand and applying from the bottom up.
Step – 3
Use both hands to massage the lotion in gentle circular motions onto a small area of skin. It will be absorbed very quickly.